Printers, Copiers & Superior Service
Premium Digital Office Solutions is authorized dealer of Konica Minolta, Lexmark, Sharp, Muratec and Brother products, where we offer copiers, printers, scanners and fax machines. We offer the full line of products from each of these manufacturers. We also carry a full line of mailing and postage equipment. Our staff is fully knowledgeable and continually trained by the manufacturers. You can feel confident in our ability to assist you in choosing which equipment is right for your needs.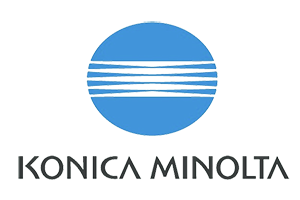 HELPING YOUR BUSINESS MOVE FORWARD WITH EFFICIENCY
Konica Minolta offers a broad range of products designed to move information forward in organizations of any size. Konica Minolta brings together unparalleled advances in security, print quality and network integration via its award-winning line of bizhub® multifunction products (MFPs); bizhub PRESS digital presses; bizhub PRO production print systems; magicolor® color printers; and pagepro® monochrome printers.
Explore our Konica Minolta Color Copiers, Black & White Copiers, Color Printers, or Black & White Printers here.
IMAGING SOLUTIONS FOR A NEW GENERATION
For years, Sharp document products and solutions have been earning high praise and prestigious awards from leading MFP testing organizations. For Sharp, this represents more than just an accumulation of accolades. It means that trusted industry experts as well as customers recognize that the remarkable innovation, user-friendly design, outstanding reliability, unsurpassed security, and boundless expandability of Sharp digital MFPs and copier/printers truly exemplify the company's unwavering commitment to quality and excellence.
Explore our Sharp Multifunction Printers and Production Printers here.
A GLOBAL IMAGING SOLUTIONS COMPANY
Lexmark creates innovative imaging solutions and technologies that help customers worldwide print, secure and manage information with ease, efficiency and unmatched value. Combining innovative technologies with deep industry expertise, Lexmark simplifies the complex intersection of digital and printed information in retail, financial services, healthcare, manufacturing, education, government and more.
Explore our Lexmark products here.
BIG RESULTS FROM A SMALL FOOTPRINT
Brother products have been changing the way people work for years. Known for their reliable, high-quality, feature-rich printers, fax machines, mobile solutions, Brother products are hard at work in businesses everywhere. Brother products also offer unique and innovative solutions for industrial, manufacturing, machine tool, and commercial sewing and embroidery. Whatever your need, Brother products are "At your side."
Explore our Brother printers here.
THE RIGHT DOCUMENT SOLUTIONS FOR ANY SIZE BUSINESS…
Muratec MFP solutions simplify office printing, copying, faxing and scanning. Our MFP's deliver touch screen operation, secure document storage, high-resolution printing, simple one-touch scanning and more to the desktop and workgroup. From "plug-and-play" desktop fax solutions, to integrated electronic document capture, routing and storage solutions, Muratec MFP's deliver the performance, features, reliability and cost-savings that meet the needs of today's office environment.
Explore our Muratec Color Solutions, Monochrome Solutions, and Labeling Equipment here.
Mail and Postage Equipment
Neopost is the go-to solution for streamlining office operations so you can increase efficiency and bring operational costs down. Providing state of the art postage machines, mailing systems, and address systems so items can be shipped out with little hassle and reduced costs. Specializing in postage meters for small businesses, these solutions are perfect for the entrepreneur who is looking to make ends meet.
Take a look at some of these solutions, and see how Neopost and Premium Digital can bring you the postage solutions you need.